Beaumont, TX – The healthcare sector and hospitality industry, as well as hobbyists, frequent shoppers, and DIY enthusiasts who create home projects, require workwear and daily accessories to cater to their diverse needs and perform activities worry-free. Opting for bulk purchases of textiles and fabrics can help these businesses and individuals save costs and ensure a steady supply of necessary items. Moreover, buying in large quantities enables individuals to personalize their orders with unique designs or logos, which can effectively promote their brand or create a more professional outlook for their target audience. By doing so, not only can resources be conserved, but also a more customized and distinct image can be established.
Textiles Depot startled with humble beginnings and the success can be attributed to its commitment to customer satisfaction and the provision of high-quality products. With warehouses situated across the United States and worldwide production sites, Textiles Depot offers its clients a wide range of products at competitive prices.
Moreover, Textiles Depot's online shopping system provides convenience to its clients. The system generates an auto-filled form that includes personal information, payment, and shipping details, ensuring ease of purchase. These details are also encrypted to ensure maximum safety and security during transactions. Therefore, clients looking for a reliable textile supplier company can enjoy a hassle-free and secure shopping experience with Textiles Depot's online shopping system.
The hospitality industry encompasses diverse businesses, including theme parks, spas, restaurants, motels, hotels, and other establishments that provide food, beverages, services, and recreational activities. These businesses share a common goal: to offer their clients a delightful experience, whether they seek relaxation, adventure, or something entirely new. For business owners seeking hospitality products such as towels, shower curtains, bedding, table linens, pillows, napkins, and thermal blankets, the Textiles Depot website offers an extensive inventory. 
Additionally, the website features a range of hospitality apparel items, including hotel robes, aprons, cleaning cloths, cook apparel, and chef clothing, to enhance customer service and show appreciation for the employees who contribute to a business's success.
Unlike the hospitality industry, the healthcare sector provides medical services, manufactures drugs, and offers insurance to patients. From research to distribution and facilities management, the professionals in the industry diagnose illnesses, provide treatment, perform tests, and offer solutions to prevent diseases/injuries, requiring the right accessories and workwear. Textiles Depot offers a wide range of lab coats in different colors and styles to ensure that workers are protected from chemicals, bodily fluids, elements, and other contaminants while maintaining a sanitary work environment. In addition, medical scrubs are available for doctors and nurses to dress professionally while treating patients and animals. The scrub tops, jackets, and pants are made from polyester or cotton for comfort, versatility, durability, absorbency, and breathability. 
Textiles Depot also supplies baby and adult products like side snap shirts, blankets, cloth diapers, knitted pediatric gowns, and microfiber clothing. Centers that care for adults and seniors can shop for isolation gowns, dignity garments, reusable incontinence underpads, bathroom accessories, and hospital bedding. 
Textiles Depot allows clients to order samples before buying in bulk to confirm the quality, sizing charts, and overall experience. Visit their website to shop conveniently, or call 1-800-655-3735 to speak to a representative. The company is at 1970 Edson, Beaumont, TX, 77706, US. 
Media Contact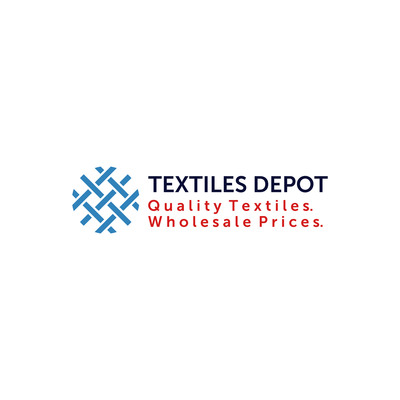 Company Name
Textiles Depot
Contact Name
Josh Munro
Phone
1-800-655-3735
Address
1970 Edson
City
Beaumont
State
TX
Postal Code
77706
Country
United States
Website
https://textilesdepot.com/