Charleston, SC – Coastal Vacation Properties (CVP) is a highly reputable short-term rental management company that assists clients and investors in achieving maximum profitability while handling all aspects of their rental investments. With a base in South Carolina, CVP has gained vast experience in managing properties using data-driven and process-oriented strategies, which have led to the success of their clients' rental businesses.
As a renowned expert in the field of property management, the company has expanded its services to cover clients in Tennessee and across the United States. The company has been able to provide solutions that guarantee clients' profitability all year round, irrespective of the season.
Coastal Vacation Properties (CVP) places high importance on the significance of maintaining and upgrading a property strategically, coupled with regular inspections. This approach can help to enhance the return on investment for short-term rental owners. By investing in their property and focusing on guest satisfaction, owners of short term rental (STR) properties can increase their rental income, resulting in a successful and highly profitable vacation rental business.
Regular property maintenance is vital for maintaining a high standard of guest experience. This involves cleaning, repairs, and upgrades to appliances, furnishings, and decor. The company recommends hiring professional cleaners and maintenance personnel to ensure the property is always ready for guests. Upgrading features such as bedding, furniture, and technology, as well as adding amenities like a hot tub or pool, can increase appeal and rental income potential. Regular inspections are also recommended to identify issues affecting guest satisfaction and rental income, with inspections before and after each stay and annual checks to maintain the property's excellent condition.
Describing the process of keeping clients profitable, the Coastal Vacation Properties spokesperson said: "The key to maximizing your income is ensuring that your property is being maintained to preserve and grow equity while reducing vacancies, finding qualified and responsible renters at market prices, and minimizing the risk of damages, breakdowns, or poor reviews. In the short-term rental industry, your property's reviews and ratings mean everything to your investment performance, so leaving your property's condition to chance can significantly impact your cash flow. We manage all your rental property needs, from booking and cleaning to maintenance and repair and everything in between."
Speaking on their mission, Josh Hatter of Coastal Vacation Properties (CVP) noted they aim to be their clients' eyes and ears to ensure their vacation and short-term rental properties live up to desired revenue expectations. He noted that they handle everything and ensure that renters have a positive experience from when they view properties online to when they check out of it.
The vacation rental management company also eliminates the stress and hassles involved in vacation rental property management while ensuring that clients can focus on more important projects or revenue sources through an established turnkey solution.
Coastal Vacation Properties (CVP) offers its new clients a chance to earn 20 to 30% more income in their first year with them. The team achieves this feat by helping clients understand local regulations and income potential while maintaining a transparent approach from start to finish.
With 100% client retention, Coastal Vacation Properties (CVP) is happy to explain its process to clients, analyze their data, and use market history combined with industry experience to balance occupancy and rate.
Short Term Rental property owners looking to enjoy improved property maintenance, a turnkey management system with higher income potential, and more can contact Coastal Vacation Properties (CVP) to discuss their vacation rental property's future.
Contact the short-term rental management company via phone at (833) 782-9287 or visit their website for more information. Coastal Vacation Properties (CVP) is at 201 Ashley Ave, Charleston, South Carolina, 29403, USA.
Media Contact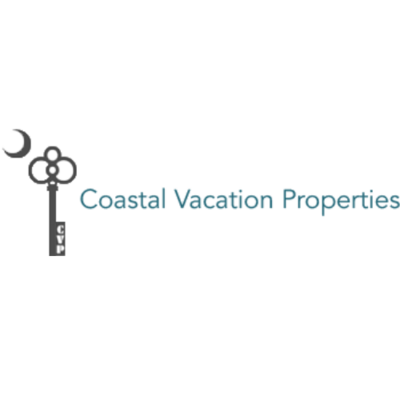 Company Name
Coastal Vacation Properties (CVP)
Contact Name
Josh Hatter
Phone
(833) 782-9287
Address
201 Ashley Ave
City
Charleston
State
South Carolina
Postal Code
29403
Country
United States
Website
https://staycvp.com/