Chatburn Real Estate Redefined, a real estate company that is helping people to buy, sell, or rent properties in Miami has today announced the launch of its newly designed and revamped website. Mark Chatburn, the CEO of Chatburn Real Estate Redefined announced that the newly designed web platform offers a quick, easy, and detailed view of essential information about the company's services and expertise. It offers a comprehensive understanding of what Chatburn Real Estate Redefined is about and how the company guarantees their commitment to client's needs and requirements.
The new website has a neat and uncluttered design, improved functionality, easy navigation, smooth scrolling, and an enhanced rich content that focuses on Chatburn Real Estate Redefined's mission to help clients through the maze of the Miami real estate market. According to Mark Chatburn, the new web platform, which is live, can be accessed via www.chatburnliving.com and is part of the company's commitment to continue providing unmatched expertise, refined market knowledge, and an uncompromising commitment.
"I am excited about our new website launch as we solidify plans to take our real estate services up a notch," explained Mark Chatburn. "We want to operate at the highest performance level as a real estate company and one way to do that is to have a website platform that provides a comprehensive and convincing breakdown of what we do, represent, and can achieve. It is to this end that we redesigned our website. Our understanding of the Miami real estate terrain and industry trends allow us to offer a unique approach to people looking to move to Miami or own a property in the area."
Chatburn Real Estate Redefined's new website offers users the following capabilities:
Property searches where users can search through a list of featured properties for sale
Home price valuation to get the estimated value of a property before selling it
Neighborhood guides to provide an understanding about the location where buyers are considering purchasing a property.
The company has a team of experts equipped with the knowledge, insights, and resources to help anyone find luxury homes, condos, or apartments, or sell their property in top market conditions. Working together with a trusted network of industry professionals, Chatburn Real Estate Redefined employs all the tools and partners at their disposal to locate the home that delivers everything on a client's wishlist. They are undoubtedly the best real estate firm to work with in Miami, especially for people looking to buy or sell properties in Key Biscayne and Coconut Grove areas.
For more information, please visit www.chatburnliving.com.
Media Contact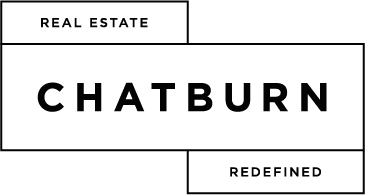 Company Name
Chatburn Real Estate Redefined
Contact Name
Mark Chatburn
Phone
305-393-6032
Address
2020 N Bayshore Dr #3705
City
Miami
State
FL
Postal Code
33137
Country
United States
Website
https://chatburnliving.com/