Avon, OH – Meredith Farrow, the founder and CEO of Clean Remedies, was recently featured in Cleveland Magazine as the face of CBD and THC products. She has always been deeply committed to helping others improve their quality of life, and hemp products have provided her with a unique opportunity to achieve this goal. Meredith's decision to start her company was inspired by a personal tragedy, as she lost a beloved family member who took their own life after a long battle with depression. At the time, Meredith was going through postpartum depression and was taking medication that had serious side effects and was highly addictive. In the wake of these life-changing events, she resolved to create a natural and effective product that harnessed the power of nature to promote health and wellness over the long term.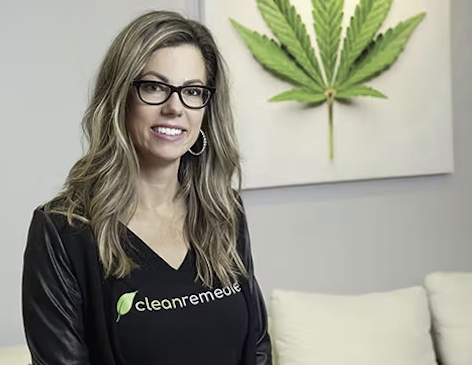 Clean Remedies is a CBD manufacturer empowering individuals to have a healthy body and mind. As one of the leading non-publicly traded CBD brands, the company offers high-quality products to medical professionals and stores across the country and e-commerce clients seeking direct purchases. They boast a wide variety of USDA-certified organic hemp extracts, ensuring that customers can find something to kickstart their CBD journey or enhance their existing routine. The company is not only woman-owned and family-operated but also takes pride in its commitment to helping people feel their best. Clients can rest easy knowing that they are receiving products that are free from harmful chemicals and held to the highest standards of efficacy. For more information, click here to keep reading. 
Clean Remedies' full spectrum CBD oil tinctures have high concentration per ML, ideal for people looking for maximum benefits from their supplement routine. They contain natural ingredients and kosher extracts made from additional cannabinoids and terpenes of the whole hemp plant. When used sublingually/under the tongue, CBD oil gets absorbed quickly into the system. Its non-psychoactive soothing and calming properties last longer than other CBD products, adequate for individuals desiring to relax or maintain optimum function throughout the day.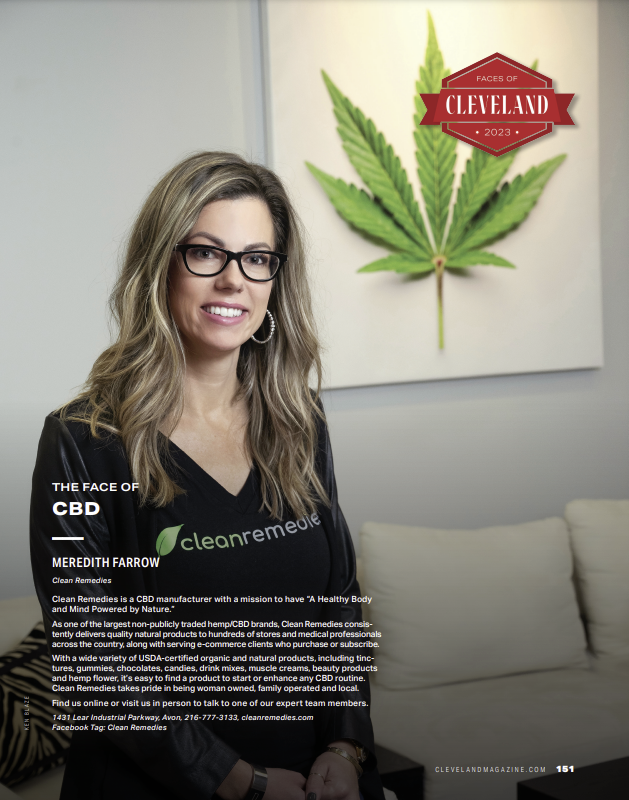 Compared to the sublingual full-spectrum tinctures, clients must chew 1 Delta 8 THC gummy at a time until they get their desired effects. While Delta 8 THC is more potent than CBD/hemp extracts, Clean Remedies crafts the gummies by hand in small batches and offers different flavors with natural colors and juices. Gummies are infused with 20mg of Delta 8 THC and contain water, corn syrup, organic safflower oil, citric acid, organic beeswax, sugar, and other natural ingredients. Each gummy gives clients a mood and energy boost with uplifting, euphoric sensations. Individuals searching for more discreet ways of consuming CBD products can buy the Delta 8 THC chocolates and drink mix mocktails. The company also has Delta 9 THC pixie dust, broad-spectrum CBD daily prebiotic fiber, pure CBD isolate powder, and fruit tarts. 
Whether a customer wants an anti-aging hydrating cream that keeps skin moisturized or a CBD pain cream, they can browse products found here for topicals with Vitamin E, powerful antioxidants, menthol, Vitamin C, and other natural botanical ingredients. The anti-aging cream promotes collagen production and plumps the skin to smooth fine wrinkles, and the pain cream restores tired and overworked muscles. Visit Clean Remedies' website to purchase quality CBD products, or call 216-777-3133 to speak to a representative. The company is at 1431 Lear Industrial Pkwy, Avon, OH, 44011, US.
Media Contact

Company Name
Clean Remedies
Contact Name
Meredith Farrow
Phone
216-777-3133
Address
1431 Lear Industrial Pkwy Avon
City
Avon
State
OH
Postal Code
44011
Country
United States
Website
https://cleanremedies.com/