Lincoln, NE: Rocket Homebuyers stands out for buying houses in any condition with no commissions, costly repairs, agent fees, or closing costs. The real estate company has expanded its home-buying range beyond homes, apartments, and condos to include vacant lots. Property prices are determined by critical factors, such as repairs, property conditions, location, and a comparative analysis of similar houses sold in the locality. The company has made home selling easier by revealing a straightforward 4-step process. Rocket Homebuyers is BBB-accredited and enjoys a commanding 5-Star rating on Google review.
Due to the market advantages offered by the company, clients can also sell their homes fast at an attractive offer without worrying about appraisals. Besides buying property, Rocket Homebuyers also rehabilitates, sells, and retains properties. Those kept are often turned into rentals or assigned to an investment partner.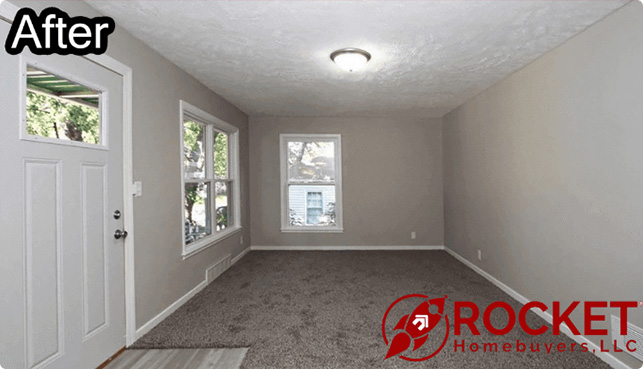 Rocket Homebuyers is happy to work around the clock to help sellers close a sale within a few days, weeks, or months. In their assessment, delays in selling a home can occur due to pending foreclosure, unpaid bills, and mortgage. As an industry leader, the company is ready to use its vast experience and expertise to help homeowners navigate the home selling process. They enjoy a stellar reputation with regard to professionalism, maintaining fairness, and being friendly and courteous. 
The company has introduced a simple 4 step process to speed up home selling. It begins with a call or web offer. Once the request is made, Rocket Homebuyers staff will review the pertinent details of the home and set an appointment date. The second step is scheduling an assessment of the property and providing a fair cash offer. During the third and fourth steps, homeowners decide the closing date before they are handed the cash. The process eliminates the need for realtors, banks, appraisers, and inspectors. 
The company's impeccable experience in home buying has made them a point of reference for many sellers, buyers, and other real estate stakeholders. With the help of its partners, the team has what it takes to engineer or coordinate the closing. A happy client remarked, "Rocket Homebuyers recently purchased a "flippable" property from us. They were highly responsive, transparent & honest, and fast. We had a fair offer from them within 24 hours." Sellers will also be happy to know that they do not need to conduct cleaning since properties are sold on an 'as is' basis. The team takes care of all the preparation. 
Clients with questions or lingering concerns can direct them to 877-514-7355. Rocket Homebuyers is located at 1233 Arapahoe St Suite 300, Lincoln, Nebraska, 68502, USA. Outside Nebraska, the company has a presence in Texas, Idaho, Indiana, Nevada, Indiana, Kansas, and beyond.
Media Contact

Company Name
Rocket Homebuyers
Contact Name
Michael Mcdonald
Phone
877-514-7355
Address
1233 Arapahoe St Suite 300
City
Lincoln
State
Nebraska
Postal Code
68502
Country
United States
Website
https://www.rockethomebuyers.com/