Miami, FL – For parents looking to give their children a comprehensive preschool experience, Brickell Heights Preschool is the place to be. Located in Miami, Florida, this school offers free Voluntary pre-kindergarten (VPK) and advanced enrichment programs for children between the ages of 4 and 5.  With a focus on preparing children for success in school and beyond, this preschool provides a comprehensive and engaging learning environment for all students. It follows an educational model that encourages physical, social, emotional, and cognitive development through a variety of activities. 
The Brickell Heights Preschool is proud of its exceptional, free VPK education program, which has received high scores on state evaluations. The aim of this program is to give children a positive start to their education and to set them up for success in kindergarten and beyond. All children who are four years old who enroll by September 1st are eligible for a free, one-year curriculum that offers three hours of instruction per day. The curriculum focuses on building children's language and communication abilities, social and emotional skills, physical development, early math and science skills, and more.
To further enrich the learning process, the Preschool Miami FL offers advanced enrichment programs to all children, such as music, ballet, tutoring, yoga classes, and more. It also features language arts, art projects, and hands-on activities such as storytelling time and show & tell. These programs combine children's imaginations with what they learn in class to help them better understand the world around them. Through these programs, children are encouraged to explore their interests, build strong relationships with their peers and teachers, and develop a love for learning.
In addition to its excellent academic offerings, Brickell Heights Preschool offers exceptional aftercare services. Its aftercare program provides children with a safe and engaging environment where they can continue to learn, grow and have fun while being supervised by a highly trained team of certified professionals. During this time, children participate in a variety of enrichment activities and are also provided with healthy snacks and help with homework. For parents requiring childcare beyond the free three hours kindergarten preparation curriculum, the school offers wrap-around care for just $875 monthly that covers parents from 7:30 AM to 6:30 PM daily. 
Brickell Heights Preschool is committed to providing a safe, nurturing, and engaging environment for children. As part of its commitment, the school ensures that all staff members are certified teachers who have backgrounds in child development. These professionals are equipped with specific toys and materials helpful for children during playtime, enhancing their learning process by exploring and discovering the environment around them. 
Thanks to its excellent curriculum and experienced staff, this school has quickly become one of Miami's most sought-after preschools. By offering free VPK classes alongside advanced enrichment programs, this school creates an invaluable learning experience for children while equipping them with important life skills for future success. For those wishing to enroll their children, Brickell Heights Preschool offers an application for admissions on its website. 
Brickell Heights Preschool is located at 25 SW 9th St # Cu-6, Miami, FL, 33130, US. To schedule an appointment, contact their team at 754-800-4724. For more information regarding the services offered, visit their website at http://preschoolinbrickell.com/index.html.
Media Contact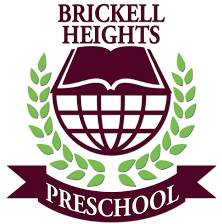 Company Name
Brickell Heights Preschool
Contact Name
Belina Roffe
Phone
754-800-4724
Address
25 SW 9th St # Cu-6
City
Miami
State
FL
Postal Code
33130
Country
United States
Website
http://preschoolinbrickell.com/index.html