Bridgewater, New Jersey – Bridgeway Senior Healthcare is proud to announce that Emmylou Arcosa, BSN, RN has received the Philippine Nurses Association of New Jersey (PNANJ) Nursing Excellence Award for its Somerset County Chapter. The award is bestowed on a member who upholds the organization's mission of fostering high nursing standards, developing leadership, supporting innovation, entrepreneurship, diversity, and community service.
"It's a great honor to receive this award, and I would like to thank the PNANJ for supporting me in my career," said Arcosa, who has been on the Bridgeway staff since 2012 and works in skilled nursing. "I love working here. Our community is diverse and supportive. We are like family."
Arcosa has been a consistent face at Bridgeway Care & Rehabilitation Center at Hillsborough, since it opened its doors in 2012. "She's someone staff members can turn to for any kind of information about the community," said Don Pelligrino, Owner and CEO.
"Emmylou is one of our great assets here at Bridgeway," said Jessica Pelligrino Tsoukalas,
Director of Business Development and Strategy. "She works hard, is loyal and dedicated, which has helped her excel. She brings so much joy to our residents and truly exemplifies our mission to care for people like family."
If you would like to join Emmylou and the award-winning, family-focused team at Bridgeway Senior Healthcare, call (908) 281-4608 to learn more about opportunities to grow professionally and personally, or visit www.bshcare.com/careers. 
About Bridgeway Senior Healthcare
Since 1981, Bridgeway Senior Healthcare has been committed to providing a continuum of comprehensive services, including therapy at home, to patients and residents no matter where they are in life. Since quality measures have been reported, its communities have consistently achieved a CMS 5-Star rating for Registered Nursing, Licensed Nursing, Certified Nursing Staff, and Quality of Care. Bridgeway has received Newsweek's and U.S. News & World Report's Best Nursing Homes awards and has been recognized as one of the 40 Top Workplaces in New Jersey for three consecutive years. It offers a generous benefits package designed with employee well being in mind. To learn more, visit www.BSHCare.com. 
About Philippine Nurses Association of New Jersey
The Philippine Nurses Association of New Jersey (PNANJ) is the official New Jersey chapter of the Philippine Nurses Association of America (PNAA) with 1,000 members statewide. The PNANJ upholds and promotes the positive image and welfare of members, advances professional excellence, provides innovative leadership, and contributes to significant outcomes in healthcare and society in New Jersey.
Media Contact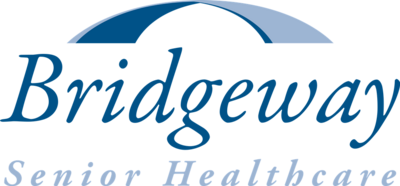 Company Name
Bridgeway Senior Healthcare
Contact Name
Jessica Pelligrino Tsoukalas
Phone
908-281-4624
Address
395 Amwell Rd
City
Hillsborough Township
State
New Jersey
Postal Code
08844
Country
United States
Website
http://www.bshcare.com/