Bluffton, SC – Tech Writer EDC, a platform designed to discuss and review everything pocket knives, tools, flashlights, pens, and watches, has announced its annual list of best everyday carry pocket knives under $50. The latest review comes after the website reviewed more than 100 knives to find the best options for its readers looking to purchase top options for value.
The newly published review goes over 15 top options for interested consumers to choose from based on many factors, including strength, stylishness, value for money, and other considerations. The review writer has tested the recommendations over 5 to 6 years and has found them amazing in terms of durability and quality.
Welcoming readers to explore the Best EDC Knife under $50, the author noted that they are committed to delivering unbiased, tested, and trusted information to readers. The spokesperson added: "The truth is, a lot of other review sites routinely publish reviews of products without ever actually testing them out. That's why we're not offended when people ask why they should trust us. There's a good reason not to believe everything you read on the internet. At Tech Writer EDC, we're not about publishing clickbait. We write reviews of gear we've actually used and tested, and our top priority has always been maintaining the trust of our readers. So if you're wondering how you know you can trust us, we're taking a little time today to supply a few answers to that question."
The list of the best everyday carry pocket knives by Tech Writer EDC contains some top options like CRKT Hootenanny, Kubey Nova, Miguron Akri, SENCUT Acumen, SOG Terminus XR, CJRB Cutlery Crag, Cold Steel Voyager, Trivisa Lynx-04, Spyderco – Tenacious Lightweight, and more. Other than the tested products, the website also offers other Trusted Online reviews and review articles to help visitors make the best purchasing choices. On the website, visitors can also have a look at the recent gallery with pictures of different EDC gear posts Tech Writer EDC posts on Facebook and Instagram.
The website offers other important review articles like "Limitless Equipment Mark 1 Survival Kit," "Best Food to Stockpile For an Apocalypse," "Best Budget Bushcraft Knives," "Best Glide ASE Survival Fishing Kit Basic Version," and more.
Visitors on the website will also enjoy the simple navigation panel, which takes them through the different information categories on the website, including articles, gear reviews, watch reviews, and more. Get all the information needed on the best Everyday Carry pocket knives by visiting the Tech Writer EDC website. For inquiries, the company is headquartered in Bluffton, South Carolina, 29910, US.
Media Contact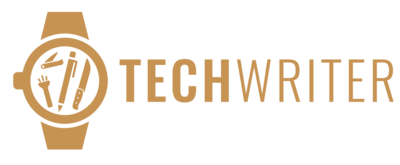 Company Name
Tech Writer EDC
Contact Name
Blair Witkowski
City
Bluffton
State
South Carolina
Postal Code
29910
Country
United States
Website
https://techwriteredc.com/