United States – The SEO Vault is the brainchild of some of the leading internet marketers in the world. The weekly Podcast offers a platform where SEO leaders like Chaz Edwards, Mike Milas, Bucky Helms and Sophie Allen discuss the latest updates and developments in the SEO world and how those developments affect results. Listeners and viewers also have a chance to learn about SERP changes, what Google is planning next based on their latest information release, and how they can stay on top of those updates to continue delivering results to their business and clients.
The Web 2.0 Ranker team hosting The SEO Vault also discusses other important SEO aspects while taking questions and addressing those questions to shed more light on specific updates and how they affect campaigns and rankings. Having been at this for a while, the team has published over 130 Episodes, all packed with the right information to help listeners and viewers position themselves to be the best in the SEO marketing industry. 
Welcoming more people to join in the fun as they discuss internet marketing and what's new, Chaz Edwards said: "Every Thursday at 4:00 pm EST, the SEO Vault is hosted by Chaz Edwards live in The Local SEO Community on Facebook. Join the group to have your questions answered LIVE by SEO experts! Just submit your question before having it answered on the Podcast. The Podcast is also shared on our YouTube channel and here on the website. The SEO Vault is an SEO podcast started by Chaz Edwards, Mike Milas, and Mark Luckenbaugh in 2019."
The SEO Vault podcast has evolved over the years and now includes various hosts, guests, and participants, including notable mentions like Jessie Taylor, Victor Perez, and more. The Podcast is always open to interested persons who wish to be a part of it. They are taking requests from interested guests who wish to feature on any of the live episodes. SEOs and agency owners are encouraged to be a part of the Podcast to share their knowledge and take on the newest developments in their fields.
Past episodes of The SEO Vault are available on the website or via their YouTube Channel for interested persons who wish to catch up with the discussion. For more information, join their Facebook community or visit their website.
Media Contact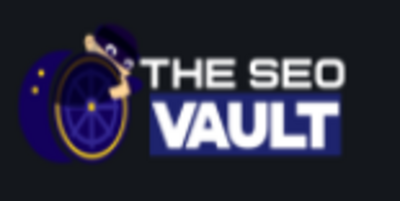 Company Name
The SEO Vault
Contact Name
Chaz Edwards
Country
United States
Website
https://seovault.com/